The Complete String Lights Hanging Kit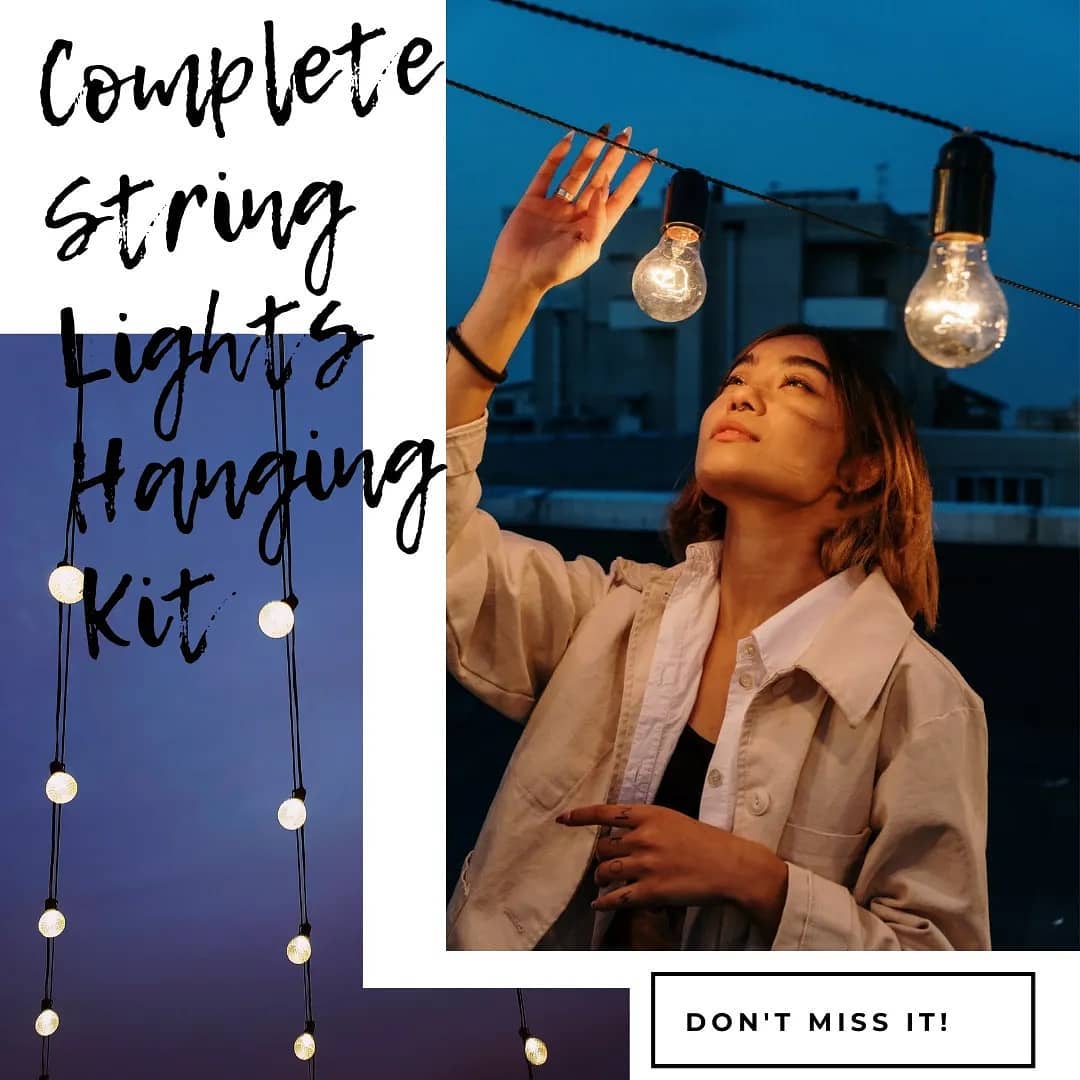 ► Includes 
170ft Coated Stainless Steel Cable ◄ 
Every part of the String Light Hanging Kit by SMART RSQ was carefully selected and tested several times:
 | Rust Resistance Load Weights ✅  | 350 lbs Breaking Strength ✅
THE KIT CONTAINS:
|170ft Coated Cable | Cross Screwdriver | Wrench | 4 Carabiners |
| 4 Turnbuckles | 8 Eye-straps | 16 Screws | 16 Clamps |
Every component of the String Light Hanging Kit is made of heavy-duty 304 stainless steel, carefully threaded, and requires no additional tools to complete the project.
The use of the clamps makes the uninstall process very easy.
Tension Wire => Flexible, Strong, Safe & Easy To Trim & Mount on walls and trees.
The strong weather resistance Light Suspension Kit is designed for  OUTDOOR USE. 
From patio, garden, backyard, fences, porches, gazebos, pergolas,
to hanging photos, clothes, sun shade sails, and sundries.